Greetings All,
This is such a great forum to share information...again Thanks! to the founders.
I need some help from you all. This spring I am doing up my rebuilt wood Ben Hur 1 ton trailer as a medical unit trailer. Something that would have been towed behind a WC or CCKW and left at the Regimental or Battalion Aid Station. Does anyone have any period pictures of Ben Hur's in Medical service.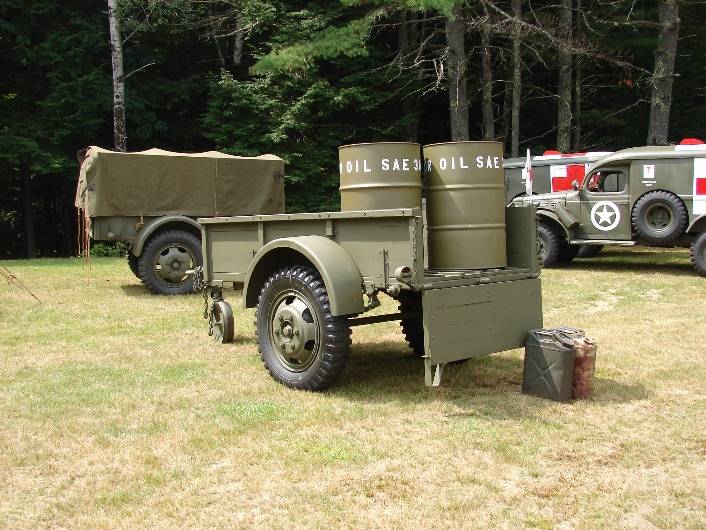 I am building wood side racks and have a tarpaulin on the way. Thinking about a Geneva Cross on the sides and top of the tarp and a smaller one painted on the 4 sides of the wood trailer.
Thanks
Bill