I have a couple of questions about "The mountain litter".
http://www.med-dept.com/litters.php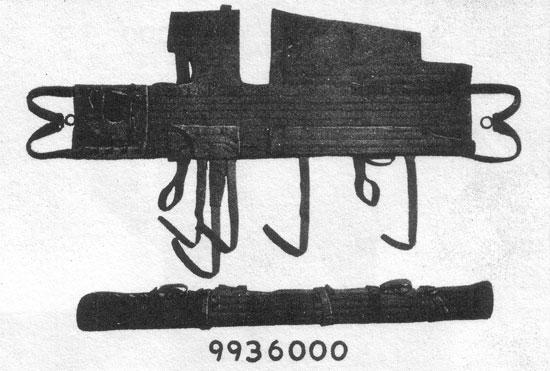 I have found one at a local Junk store. It has some writing on it but no dates.
I have a few questions about the piece.
Were they manufactured post war?
Up to what time frame?
There appears to be some sort of "flap" that goes over the head hood. This flap runs perpendicular to the body and would immobilize the head during transport. The flap is retained by the twist posts. Does that mean it is post war. I believe I read that the twist type post (instead of the "lift the dot snaps") was a post war thing.
Any one have any good pictures of their mountain litter.
Many Thanks,
Bill