Hi all,
Having had a good winter clear-out of the green things that were cluttering up our Garage, I came across this item in an old Medical Chest which I had forgotten was in there. Since I already have another of these in my collection, I thought I would offer it up on here to the members for trade or offers.
It is in relatively good shape and contains the rare Scalpel and Bistoury container often missing from these sets. Unforutnately, the medium-sized Bistoury is missing from the set, but all others are present and marked "M.D. U.S.N." This set also has a pair of rusting scissors and ear scrape (not believed to be matched to the set).
The case is made by George Tiemann & Co., New York City, N.Y. The scissors and bistoury case are matched to this manufacturer. Here follows some illustrations of the set: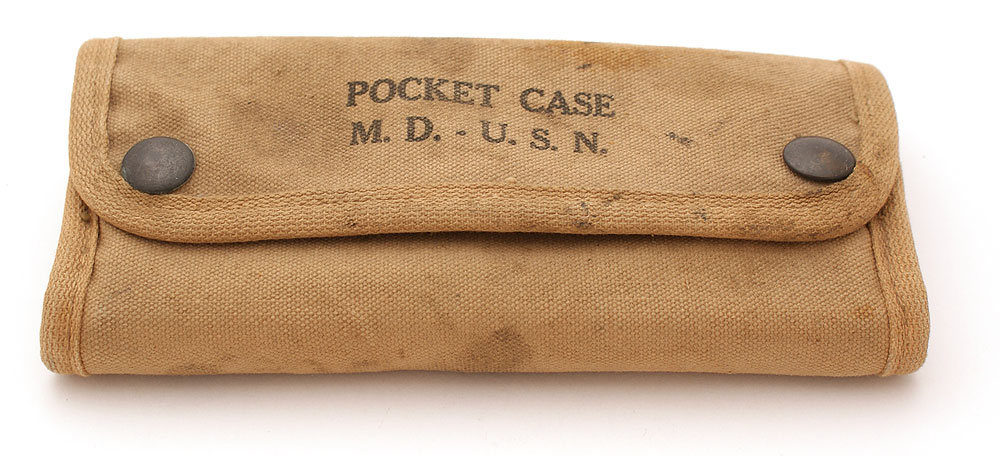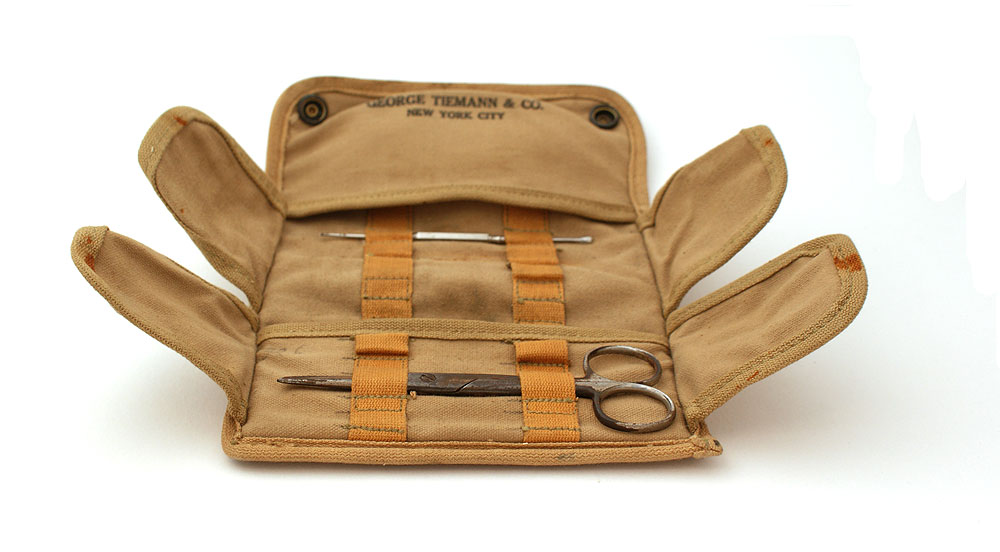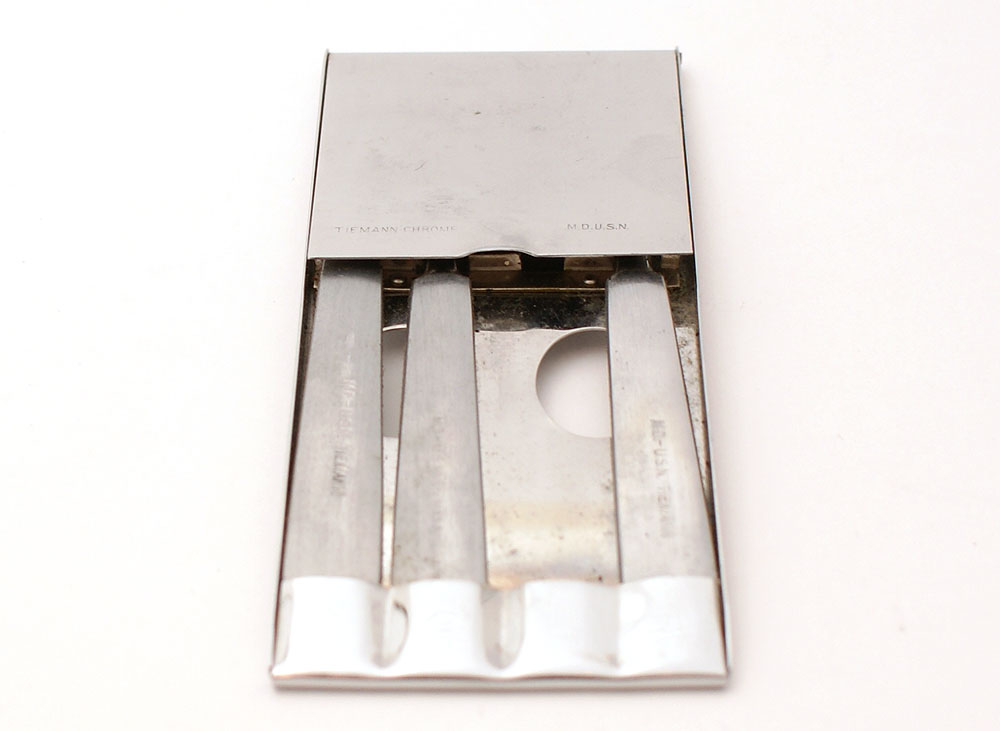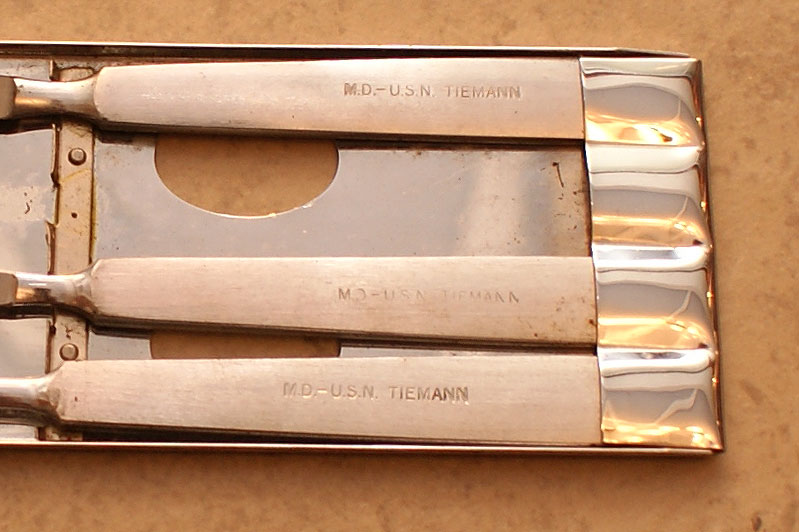 If the case is of use to anyone, I am open to offers or trade.
Thanks,
Ben