Dear gang,
Some of you will probably know that I have been producing a book dedicated to Tables of Organization relating to the Medical Department. I am pleased to announce that the book is now available for purchase on our website, under the new "Book Store" section.
The book contains more than 60 Tables of Organization exclusive to Medical units of various types and sizes. Also included are organizational charts and diagrams to better understand the Medical Department and structure during WW2. All of the Tables included in this edition are taken from the 1943 releases.
Here are the specifics about the book: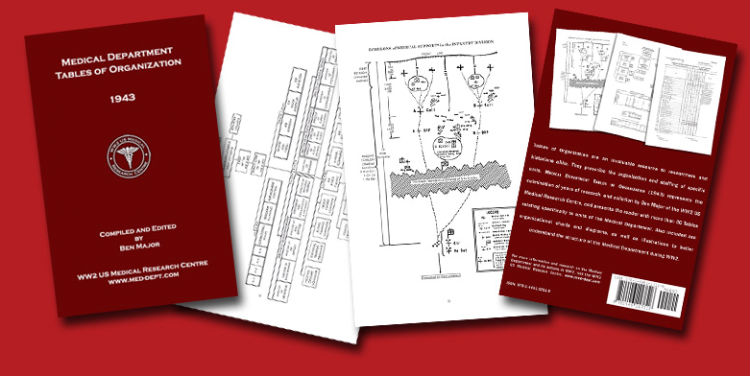 Title:
Medical Department Tables of Organization - 1943
ISBN:
978-1-4461-1711-8
Price:
£10.00 (plus £2.00 international P+P)
For more information, visit:
www.med-dept.com/book.php
If you wish to purchase a copy, either use our Book Store (
http://www.med-dept.com/bookstore.php
) or forward the £12.00 payment via PayPal to
finance@med-dept.com
. Be sure to include your delivery address so that I can ship your book in a timely manner.
Please be aware that delivery time is commensurate with your location, but estimates are as follows:
UK:
5-7 days
Mainland Europe:
1-2 weeks
USA:
2-3 weeks
I hope that the book will be of use to members of our Forum and community. It represents almost 2 years collation and research.
Thanks and best wishes,
Ben