First let me thank the webmasters for this wonderful site. It will be a tremendous resource to the medical reenacting community!
I am so pleased to be the first to post a photo!
I have been collecting WWII medical gear for nearly 10 years, and only discovered reenacting about 3 years ago! I reenact as a combat surgeon at living hisory events, and have a Battalion Aid Station which I set up for display.
2 weeks ago one of my lifelong dreams was fulfilled!
After decades of wishing, but then stalling and stalling, I am finally the proud owner of a 1942 WC54 Ambulance!
She is a 6 year old restoration.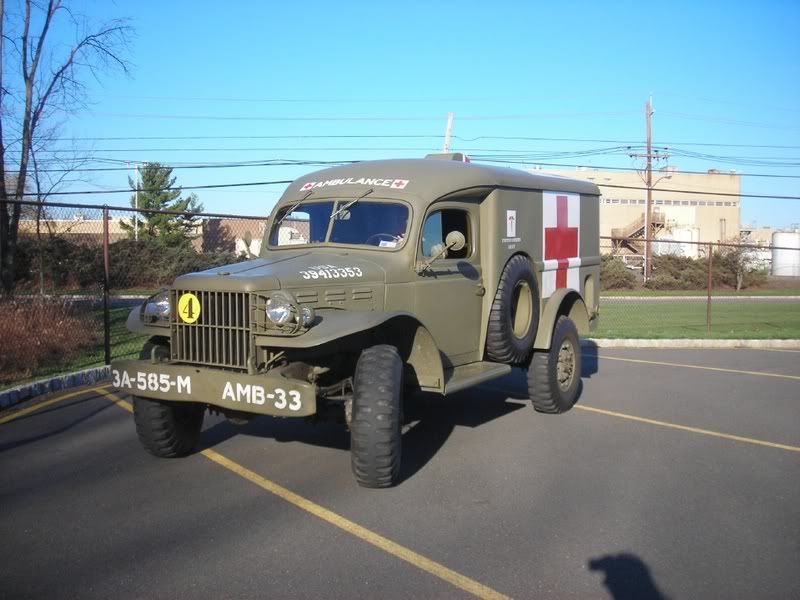 I'll post more photos when I get a chance. Now I need to learn how to Double-Clutch!
Let me know if anyone needs specific shots of her.
Thanks for looking!
mdeevl[/img]