Gang,
I have for sale a total of five (5) Graves Registration Service Personal Effects Bags (QM Stock Number 27-B-250). These Bags were used to pack effects found on body remains in order to return them to the next of kin of the deceased soldier.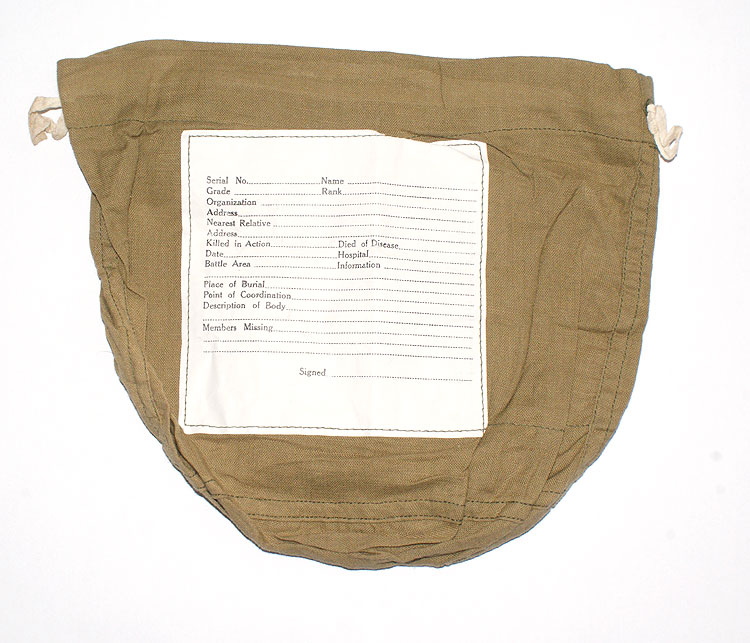 Price each:
£10.00
+ Postage and Package
Special price for all 5 Bags £45.00 including international P&P
If anyone is interested in these pieces, kindly contact me via Private Message or email (
ben@med-dept.com
).
Thanks,
Ben